Kiesha Curtis
CNE, TAHS, CMRS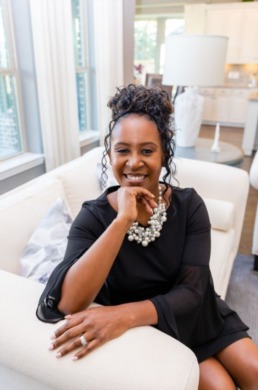 I'm Kiesha Curtis, and what sets me apart as a real estate agent is my extensive experience and proven track record in the industry. With over a decade of dedicated service, I've become a trusted expert in various areas such as new construction, first-time buyers, move-up buyers, creative financing, and real estate education. My journey began back in 2007 as a sales agent for a national homebuilder, where I discovered my passion for assisting home buyers.
My background in customer service, marketing, and counseling gives me a unique advantage. This allows me to connect effectively with clients, truly understanding their needs and aspirations. Over the years, I've been honored with multiple Top Producer Awards from the Houston Association of Realtors (HAR) and the Sales and Marketing Council. In fact, I was recognized as the National #1 Sales Agent for K. Hovnanian Homes in 2010. Additionally, my dedication earned me a spot on HAR's Top Producer list and the title of one of Houston's Top 20 Realtors Under 40 in 2018.
My expertise has extended beyond the local realm, as I was designated a Five Star Market Leader in 2020 and featured in Forbes Magazine. I've had the privilege of sharing my insights on various platforms, including podcasts and magazines like Voyage Magazine Houston.
My educational background, holding a Bachelor's degree in Social Work and a Master's degree in Counseling, equips me with invaluable communication and customer service skills. I'm deeply committed to excellence and consider each client interaction as an opportunity to serve. Guided by my passion and dedication, I'm here to assist you in achieving your real estate goals. Feel free to reach out to me—I'm excited to help you navigate your real estate journey with a personal touch.