How to Buy a Fixer-Upper
Posted by Yolonda King on Monday, February 6, 2023 at 8:00 AM
By Yolonda King / February 6, 2023
Comment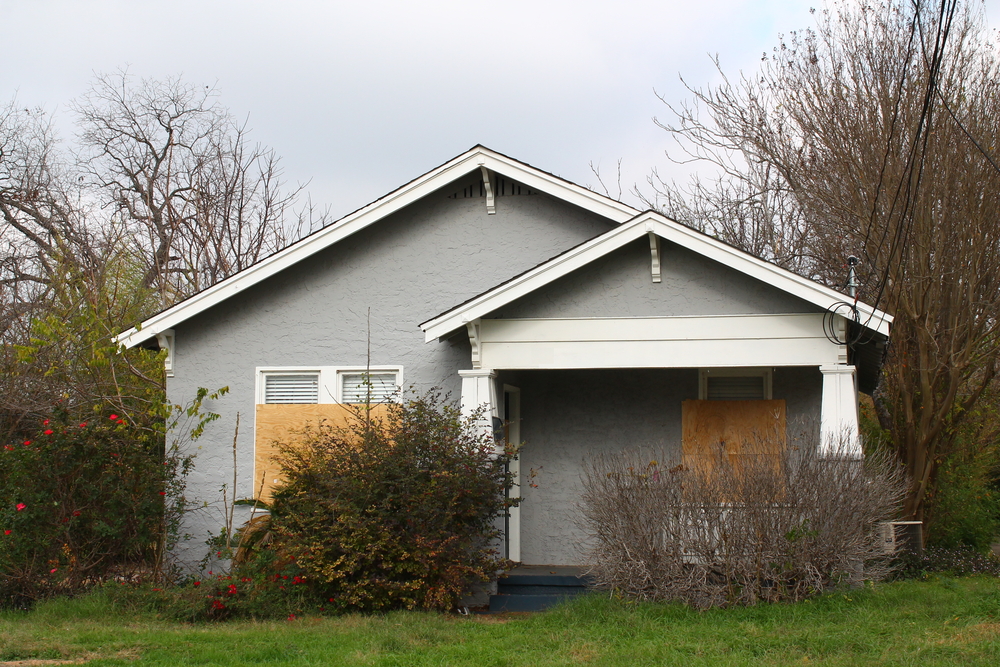 There's something about a fixer-upper that speaks to the heart of many homeowners. Taking property in disrepair and breathing new life into it is incredibly appealing, especially in today's competitive housing market. The question is, should you buy one?
What is a fixer-upper?
Most people think of a fixer-upper as a property that needs significant repairs, but it can also refer to a home that needs cosmetic updates.
It could be an outdated kitchen or bathroom, old carpeting or wallpaper, or perhaps the house needs a fresh coat of paint.
A fixer-upper usually costs less than a comparable move-in ready home, which is one of the main benefits of buying one.
Depending on the market, your real estate agent may have access to a field in the MLS that allows them to search for fixer-uppers specifically. If not, they can use the description, public remarks, or agent remarks areas to find homes that may fit the bill.
What are the benefits of buying a fixer-upper?
There are a few key benefits of buying a fixer-upper, namely:
You can get more home for your money.
You can customize your home to your specific taste and needs.
You can build equity quickly.
You may be able to take advantage of special financing programs.
Of course, there are also some risks to consider before you purchase a fixer-upper.
What are the risks of buying a fixer-upper?
The most significant risk of buying a fixer-upper is that the repairs may cost more than you anticipate. Therefore, it's crucial to have a realistic idea of what the repairs will cost before you make an offer on the home. You can consult with a contractor or even get a home inspection to get a better idea of what needs to be done and how much it will cost.
Another risk is that the home may take longer to sell if you decide to move before making all the repairs. Because most buyers are looking for a move-in ready home, it may sit on the market for longer than you'd like.
Finally, there's the risk that you won't be able to make the repairs yourself and will have to hire someone to do it for you. Having to pay someone else can add to the cost of the repairs and may even eat into any equity you've built up.
How to know if a fixer-upper is right for you
The best way to know if a fixer-upper is right for you is to consult a real estate agent with experience. They can help you find the right property and give you an idea of what the repairs will cost. They can also help you negotiate the purchase price and get you in touch with contractors who can do the work.
If you still need to figure it out, there are a few other things you can do to help you decide. First, take a close look at your finances and ensure you have the cash to cover the repairs. It's also a good idea to get pre-approved for a loan to know how much you can afford to spend.
Finally, try to be realistic about your timeline. If you're not ready to tackle a major renovation project, wait until you are. But if you're up for the challenge and have the time and money to do it, buying a fixer-upper can be a great way to get the home of your dreams.
What to look for when buying a fixer-upper
If you've decided that a fixer-upper is right for you, there are a few things to keep in mind as you start your search.
First, make sure it's a project you can take on. Will it take longer than you have the time for, or is it work you are confident you can do?
Second, pay attention to the bones of the house. Things like the foundation, roof, and plumbing are expensive to repair or replace, so you'll want to buy a place where these are in good condition.
Finally, consider the investment. Do the estimated repairs, carpet, and paint, fit into your budget?
How to finance your purchase
Once you've found the perfect fixer-upper, it's time to think about financing your purchase. If you don't have the cash to pay for the repairs, you may need to take out a loan.
You can use a few different types of loans to finance a fixer-upper. A traditional home mortgage will usually suffice, but you may also be able to get a particular home improvement loan or even a 203(k) loan, which is designed specifically for homes that need repairs.
Whatever type of loan you choose, make sure you shop around and compare rates from multiple lenders before you make a decision. You'll also need a clear idea of how much the repairs will cost to be sure you're borrowing enough money.
So, whether you're considering buying a fixer-upper, be aware of the risks involved in any home purchase. By understanding these risks and consulting with an experienced real estate agent, you can decide whether a fixer-upper is right for you. Feel free to contact us for assistance!