What to Do When Your Home Doesn't Sell: Top 5 Reasons
Posted by Yolonda King on Monday, March 20, 2023 at 8:00 AM
By Yolonda King / March 20, 2023
Comment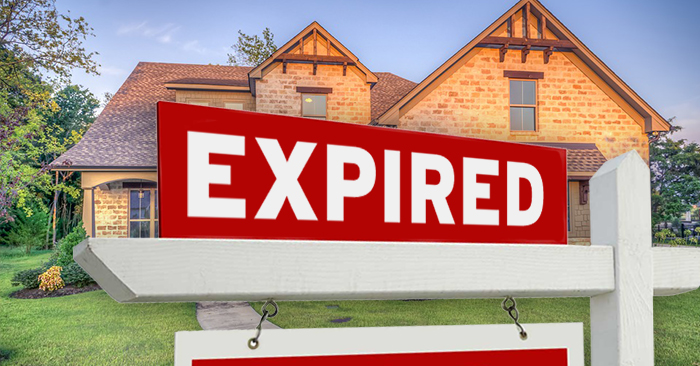 Are you a homeowner struggling to sell your property? Do you want to make a lot of money, put in minimal time and effort, and sell your home quickly? While these are common expectations, selling a home is rarely that simple. Many homeowners can end up with a property that hasn't sold even months after listing. In this post, we'll discuss the top five reasons why homes don't sell and provide action steps you can take to overcome each issue.
Poor Timing
One reason why your home may not have sold is due to poor timing. Real estate markets are subject to the law of supply and demand, and this means that timing can play a significant role in whether or not your property sells.
During a seller's market, there is a shortage of inventory, and demand is high, which means homes sell quickly. In contrast, a buyer's market occurs when there are more homes for sale than active buyers, which often leads to homes sitting on the market longer and selling for less.
Economic factors, such as interest rates, affordability, and unemployment rates, can shift the market from a seller's market to a buyer's market. Seasonal factors and unexpected events like natural disasters or a stock market crash can also impact buyer activity.
If you suspect that timing is an issue, delaying relisting your property may be an option. However, most sellers are eager to sell their homes, and there are ways to motivate buyers, such as through improvements, incentives, and pricing.
Ineffective Marketing
Did your home get a steady stream of showings when it was on the market? If not, you may need to try a new promotional strategy. A well-written description that utilizes best practices for search engine optimization (SEO) can entice buyers to visit your property. Additionally, high-quality listing photos are crucial to showcasing your home's features and attracting potential buyers. In fact, studies show that 85% of buyers find photos "very useful" in their home search. If your photos didn't showcase your property in the best possible way, it could have kept potential buyers from taking the next step.
It's also important to consider whether your listing reached the right audience, especially if you have a unique or highly-customized home. While the Multiple Listing Service is a good place to start, some properties require a more comprehensive marketing approach.
So, what should you do if you suspect ineffective marketing was to blame for your home not selling? Consider turning to a skilled professional with a proven approach. At Realty Kings Properties, we employ a strategic Property Marketing Plan that uses the latest technologies to optimize for search engine placement, position your home for the best possible impression, and connect with the right audience.
Our team knows what buyers in this market want and can craft a persuasive description that piques their interest. We also have an in-house photographer and videographer to ensure your listing photos are visually stunning and showcase your property's best features. Plus, we utilize both online and offline marketing channels to ensure your property gets maximum exposure to your target market.
Poor Condition
If your property received a lot of foot traffic but no offers, you may need to examine the impression you made on buyers who visited your property. Ensure that your home is in top condition and looks appealing to potential buyers. Put yourself in the buyer's position and make sure that your home is move-in ready.
With so many homes on the market, your property has to stand out and compete with others, including brand new properties. To increase your chances of a quick sale, it's essential to make your home look as appealing as possible to buyers.
Start by examining the structure and systems of your home. Are there any significant cracks in the foundation, or doors and windows that don't function correctly? These issues can be major red flags that deter buyers. Also, check the condition of your home's paint and flooring. Any issues with these can make your home look poorly maintained.
Next, assess your home's curb appeal. Is there any peeling paint or damaged siding? Are the lawns and gardens well-maintained, does your property look well-cared for?
Now What? At Realty Kings Properties, we will walk through your property with you and provide recommendations on repairs, updates, and decluttering to enhance its sales potential. We will also provide tips on how to prepare your property before each showing.
We may also recommend staging techniques to highlight your home's best features and help buyers imagine themselves living in the space. Home staging is one of the hottest trends in real estate, and it works! Professionally-staged homes sell, on average, 9 days faster and for $40,000 over list price, according to the Real Estate Staging Association. In addition, the National Association of Realtors suggests that staging can help push up your final sale price by as much as 20%.
Wrong Agent or No Agent
Hiring the wrong real estate agent, or worse, attempting to sell your home without professional assistance to save costs may result in losing more money in the long run.
While most agents have good intentions, not all possess the skills, experience, instincts, or local market expertise needed to create a successful sales strategy, especially in today's challenging market.
In fact, research by the National Association of Realtors found that For Sale By Owner (FSBO) homes tend to sell for less than homes represented by a professional agent. For example, in 2021, the average FSBO home sold for $105,000 less than the average home sold with the assistance of an agent. Don't make the same mistake - work with an experienced real estate agent to maximize your chances of a successful sale.
Overpriced
Selling a home can be challenging, especially if it's overpriced. With interest rates increasing, many buyers are hesitant to pay a high price for a new home. If your home's original asking price was set during the market's peak, then it may be time to rethink your pricing strategy.
Additionally, pricing a home can be tricky even in a stable economic climate, as several factors can impact how much buyers are willing to pay. Unique and luxury properties are particularly difficult to price because there may not be many comparable homes to compare them with.
If your home has been on the market for months without an offer, it's essential to reevaluate your asking price. But don't worry, there are steps you can take to increase the perceived value of your home and attract potential buyers.
Firstly, consider adjusting the timing or marketing of your home to attract new potential buyers. Additionally, repairs, upgrades, and staging can make a significant difference in how your home is perceived, which may be enough to attract a buyer at your original list price.
However, if you need to sell quickly or have already exhausted other options, a price reduction may be necessary to attract the right buyer. It may be difficult to reduce the price of your home, but it's crucial to get the attention it needs to sell.
By reevaluating your pricing strategy and taking steps to increase the perceived value of your home, you can get your home sold quickly and at a fair price.
Selling a home can be a complex process, and there are many factors to consider. If your home didn't sell, don't panic! By understanding the top reasons why homes don't sell and taking appropriate action steps, you can increase your chances of a successful sale. Contact Realty Kings Properties for a free, no-obligation assessment and action plan to get your home sold.