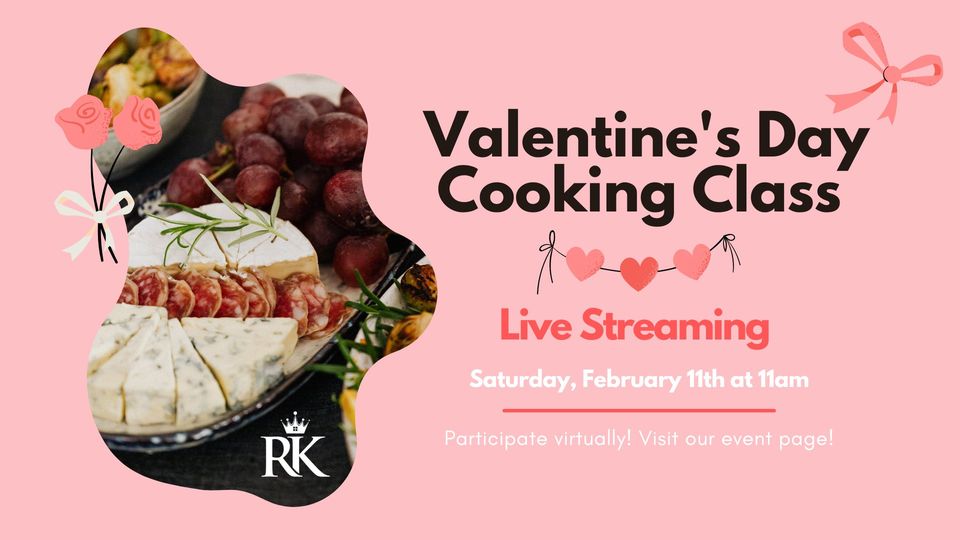 Wondering what to do for that special someone in your life on Valentines Day. Well, we have you covered. Come join Realty Kings Properties on February 11th at 11am for a virtual cooking class. We'll be partnering with Well Done Cooking Class to teach you how to make a delicious 3 Course Dinner for Valentine's Day. To attend, visit our Facebook Event Page and click "Going". We'll be giving away some great prizes during the cooking session so be sure to tune in.
Menu
Charcuterie and Cheese Plate
Tuscan Style Kale Salad (with parmesan cheese croutons)
Whole Roasted Chicken

Roasted Cauliflower (with garlic puree)
Chardonnay Glazed Baby Carrots
Yellow Butter Cake (with layers of salted caramel mousse chocolate)
To Attend:
Click HERE and select "Going" on our Facebook Event Page!
Click HERE to download your shopping list and head to the grocery store!
Log in to the live event at 11am on Saturday, February 11th
Comment "Recipe" during the live event to receive step-by-step meal prep instructions
Engage with us throughout the event for your chance to win great prizes!